Laser Vision Correction Surgeons and Procedures
For those considering laser corrective surgery, the options – and many acronyms – can seem a bit confusing and maybe even intimidating. We are here to help you understand the options available, the technology involved, and how we can help. Our goal is not only to use the best available technology to improve our patients' vision but also to make sure they feel comfortable before we get started.
To learn about our procedures, read through this material and keep in mind that the right option for you is best determined through an appointment with one of our doctors. Reach out today to find a time convenient for you! 
Femtosecond SBK (Sub-Bowman's Keratomileusis)
Treats the following conditions:
"Femto SBK" is an advanced form of Laser Vision Correction that offers recovery times measured in hours versus days.  This brief, extremely safe procedure involves two lasers: one to create a microscopically thin flap, and then a cool-beam laser to reshape the cornea just below the Bowman's membrane and correct the patient's unique refractive errors. 
The procedure maintains corneal structural integrity which prevents almost all of the complications associated with a traditional LASIK procedure (including dry eyes and susceptibility to trauma).  Post-operative comfort and rapid visual recovery are considered hallmarks of Femto SBK surgery.
PRK (Photorefractive Keratectomy)
Treats the following conditions:
This older style of Laser Vision Correction, which can be effective in the treatment of those with particularly thin corneas, involves a cool beam laser used to reshape the surface of the cornea.
Corneal Crosslinking (CCXL)
Treats the following conditions:
During CCXL, ultraviolet light and Riboflavin/dextrose drops generate a reaction within the cornea to strengthen and reinforce corneal structure.  We perform the treatment in concert with Laser Vision Correction to provide those with high correction or borderline corneal thickness the benefits of improved vision while reducing the risk of certain complications.
Cataract / Refractive Lens Exchange (RLE)
Treats the following conditions:
RLE involves the removal of the natural lens and replacement with a permanent prescription lens.  The surgery is an excellent option for many patients (specifically, those over the age of 40) with a high degree of myopia or hyperopia, where Laser Vision Correction is not the best option. 
Treats the following conditions:
Monovision is a procedure that can be applied to any of the above procedures, including SBK, PRK, and RLE. With Monovision, one eye is treated to see better in the distance while the other eye is treated for closer vision needs. The goal of this procedure is for patients to no longer need reading glasses, or at least not need them nearly as much.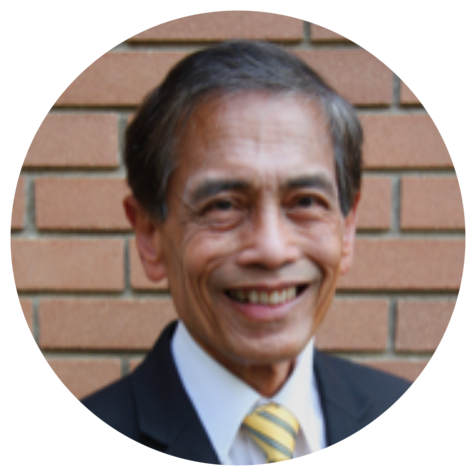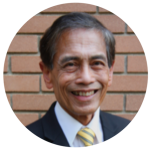 Dr. Thaddeus (Thad) Demong MD, FRCSC
Dr. Thaddeus (Thad) Demong is a Fellowship-trained corneal and refractive surgery specialist for over 30 years who has helped thousands of Albertans achieve freedom from glasses and contact lenses. As one of Canada's most respected refractive surgeons, Dr. Demong treats patients with a full range of refractive errors and is often called upon by other ophthalmologists to consult on and treat their most complicated cases.
Dr. Demong is a highly sought-after lecturer on corneal and refractive care, has addressed audiences on four continents, and was a Clinical Lecturer at the University of Calgary Medical School. He is a Fellow of the Royal College of Surgeons (Canada), a member of the American Academy of Ophthalmology, and is a past-President of the Alberta Ophthalmology Society. In addition to offering corneal/refractive care in private clinic settings and his work as core investigator of various ophthalmic devices and technologies, Dr. Demong has worked extensively in establishing the Lion's Eye Bank of southern Alberta for the procurement and timely distribution of corneal tissue and has been recognized for his work by the Lions Clubs International Foundation as a distinguished Melvin Jones fellow.
Dr. Demong has also participated in the Canadian vision care program, which operates in developing countries such as Jamaica and in his native Sarawak. A native of Malaysia (Borneo), Dr. Demong is a graduate of the University of Alberta (BSc, MD, Residence in Ophthalmology). He completed his Fellowship in Cornea/External Disease at the University of Florida in Gainesville, Florida.
Laser Vision Correction. Is it right for me?
At Focus Eye, it is our pleasure to help patients achieve the vision of their dreams. If you're interested in laser corrective surgery, don't hesitate to reach out to talk. We always offer free, no-obligation consultations.